My sister's co-worker, Marisela, is a big fan of the 1993 movie "Tim Burton's The Nightmare Before Christmas", and she asked Min-Ling if I could make a cake in the movie theme for her after she saw and tasted the cake I made for the baby shower last time. I really didn't think why I can't, so I took the order, and made her the cake with Jack, the stick figure star of the movie, on it.
I have never watched the movie, but the figure has a lot of character to it, and I like that. I found a picture online, and I think it's expression is really sweet, so I decided to make Jack like this.

(This is the picture with a very sweet expression on Jack.)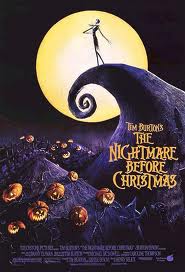 (The under the moonlight scene on the poster.)
However, one obvious thing I did not do for Jack is the pin stripes on his suit. It's way too detailed in the size of the doll, and that will cost too much to do. Again, this is an 8" chocolate cake with strawberry mousse filling. I don't think I will make another mousse cake with fondant covered decoration any more. It is too soft to work with, the fondant gets torn easily, and the end result is not as satisfactory.
These are the photos of the "Tim Burton's The Nightmare Before Christmas" cake I made yesterday: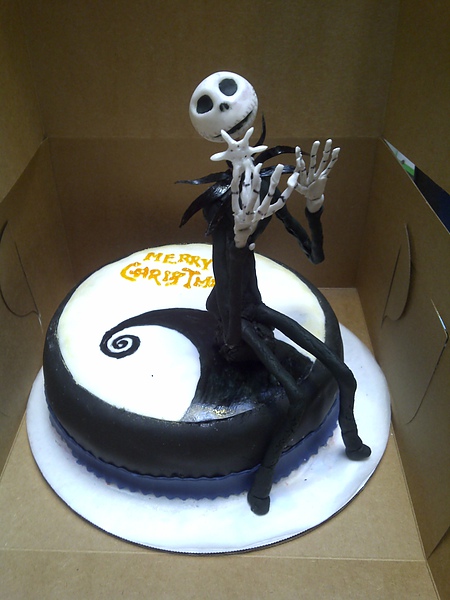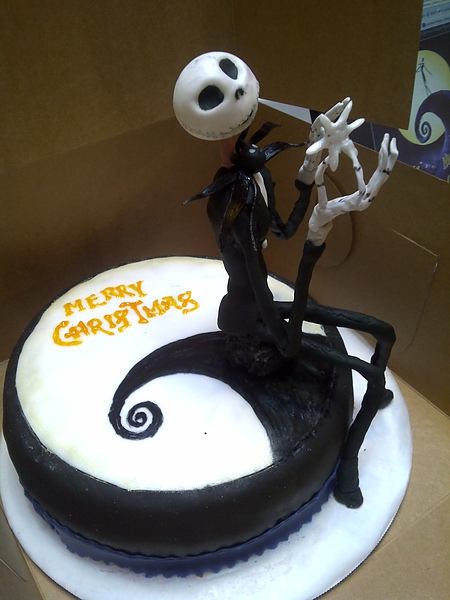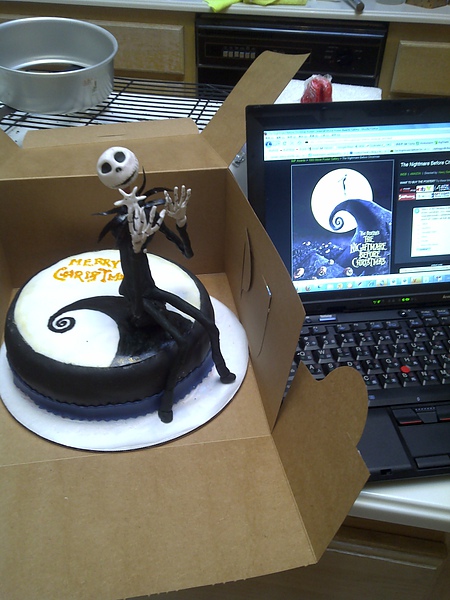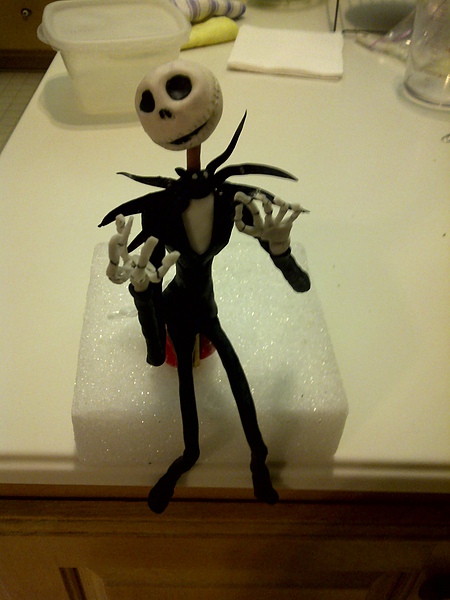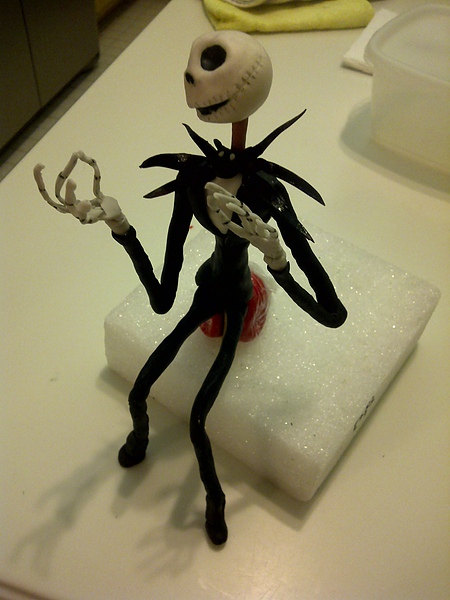 Yeah, I like it, I like this cake challenge. It's far from perfect, there's always room to improve, but I think the end result is satisfactory! Marisela liked it very much too when she saw it, and that's what it counts, for my clients to like what I create for them.